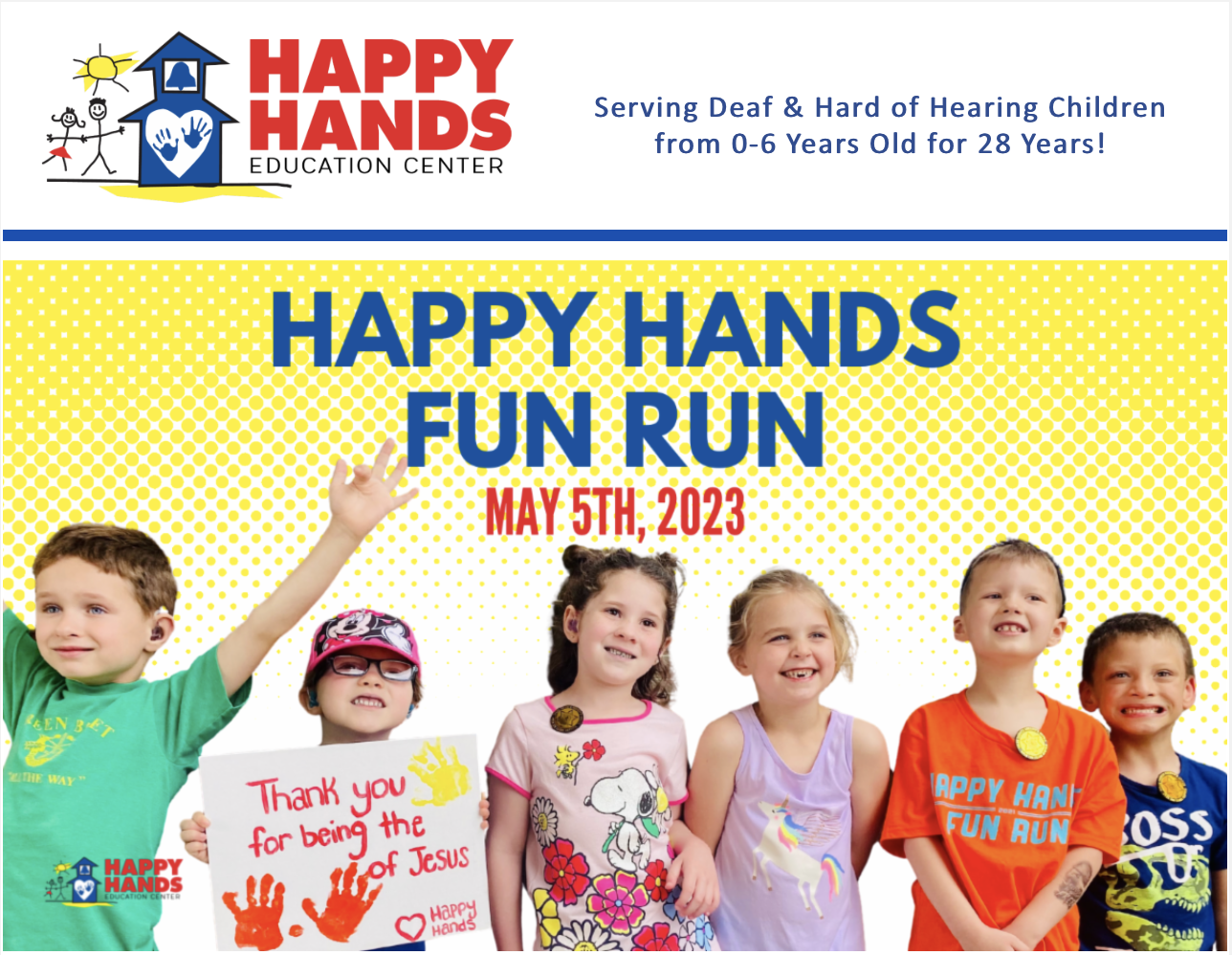 THE FUN RUN IS HERE!
Our students are racing to reach the schoolwide goal!
We are 50 DAYS away from the Happy Hands Fun Run!
Our families are off to an AMAZING start!
They've already raised $7,644!
The annual Happy Hands Fun Run is an opportunity for Happy Hands students to raise money for their school!
On MAY 5TH, all the students, from babies to kindergarten, will race to the finish line to raise funds for Deaf education at Happy Hands!
This year we have an overall school goal to raise $30,000!
Will you help us reach our goal today?
THANK YOU!
We would not be able to continue this good work without your help!
Help us get to the FINISH LINE…
Spread the word by LIKING AND SHARING our Facebook fundraiser!
Thank you for partnering with and supporting us as we educate and minister to the next generation.