November 22, 2021
7:00 pm / 8:30 pm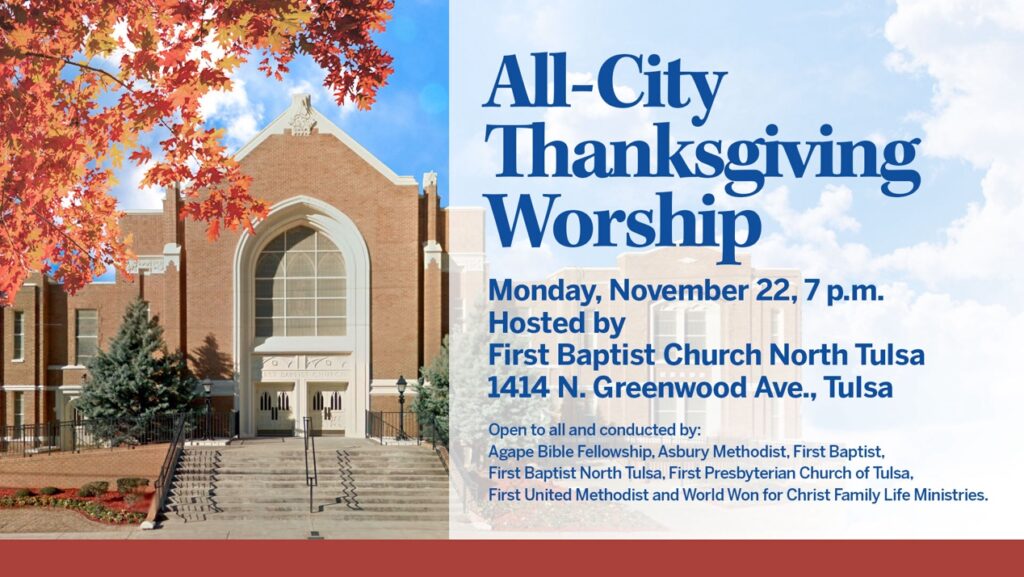 Seven Tulsa churches are joining together once again for a citywide Thanksgiving worship service. This year, the event is being held at First Baptist North Tulsa at 1414 N Greenwood Ave. in Tulsa beginning at 7 p.m., Monday, November 22, 2021.
Each year, participating Churches take their turn hosting the worship service including Agape Bible Fellowship, Asbury Methodist, First Baptist, First Baptist North Tulsa, First Presbyterian Church of Tulsa, First United Methodist, and World Won for Christ Family Life Ministries.
This is a very important event this year, coming out of COVID-19 when we can join together in community. The everyone is invited to attend.