April 16, 2022
9:00 am / 12:00 pm
Venue
Stoney Creek Conference Center – Stoney Creek Hotel
---
200 W Albany St, Broken Arrow
(918) 416-8100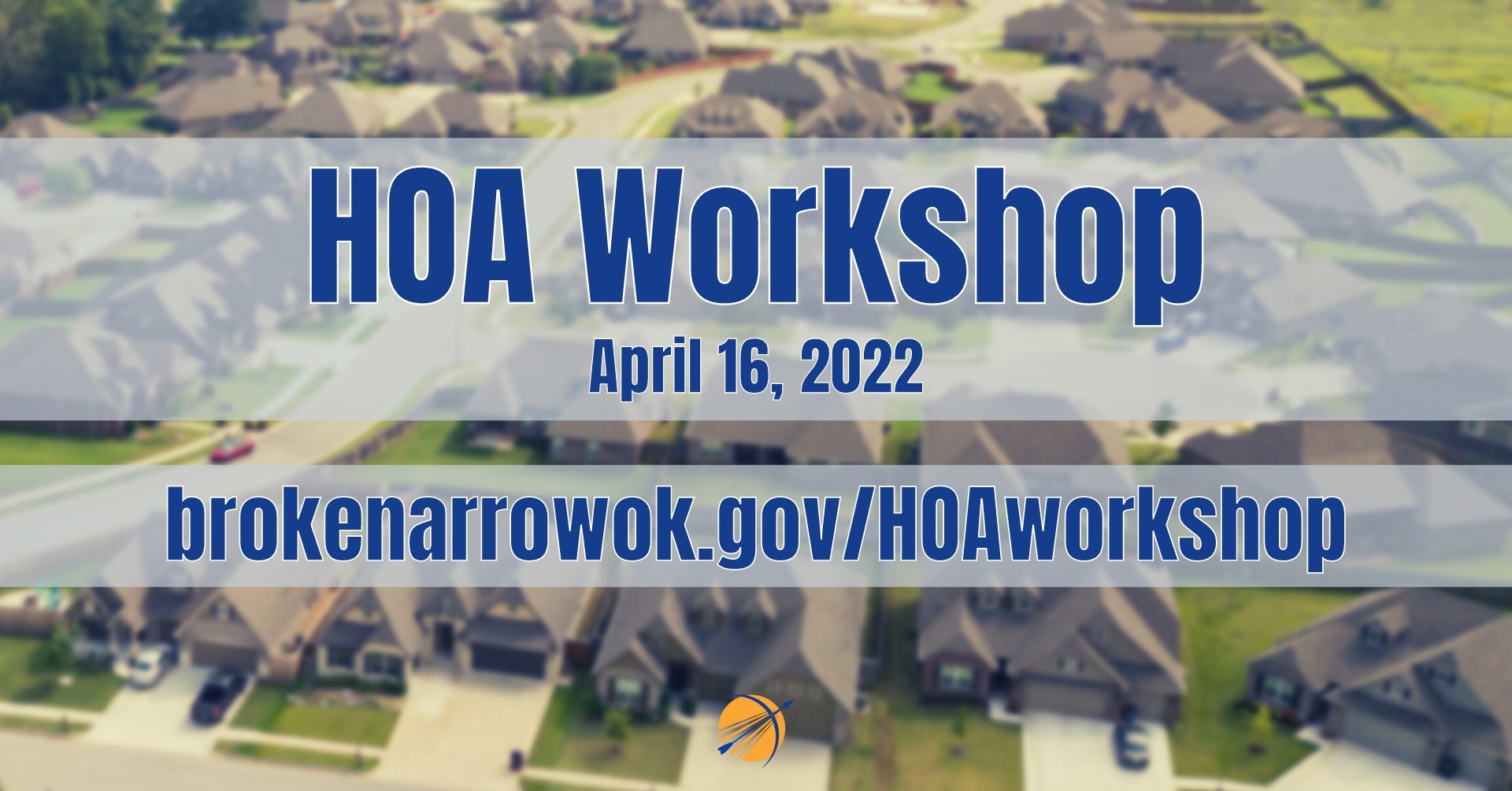 The 2022 Broken Arrow Homeowners Association Workshop is back Saturday, April 16, from 9 a.m. to 12 p.m. at the Stoney Creek Conference Center, across the street from the Bass Pro Shop.
In its 23rd year, the City of Broken Arrow's free annual workshop is an opportunity to get answers to property and neighborhood questions from a variety of experts in the know. You are not required to be a homeowner or an HOA member to attend.
Participants will have an opportunity to speak with City representatives and presenters Charlie Jones of Farmers Insurance and Attorneys Curtis Kaiser and Matthew Winton on various topics associated with HOAs, such as:
Legal and Operational issues for Homeowners Associations
Public Safety
Animal Control
Building Permits
Planning & Development
Code Enforcement
Neighborhood Beautification
Stormwater Management & Low Impact Development (LID) Certification for Neighborhoods
HOA Insurance
Recycling and More
Thirteen vendors, including local businesses, City Departments, and non-profit organizations, have already signed up to attend. Gift baskets, hotel stays, and even a rain barrel are just some of the valuable door prizes available, but the information attendees will receive is priceless!
Save time by registering online at brokenarrowok.gov/HOAworkshop or register at the event. See you April 16!