October 7, 2022
7:00 pm / 8:30 pm
Venue
ORU Mabee Center
---
81st & South Lewis Ave Tulsa OK
918-495-6000
Who: Gracias Choir and Orchestra
What: Gracias Christmas Cantata at the Mabee Center
When: October 7th, 2022, at 7 pm
Where: Mabee Center in Oral Roberts University
How Much: FREE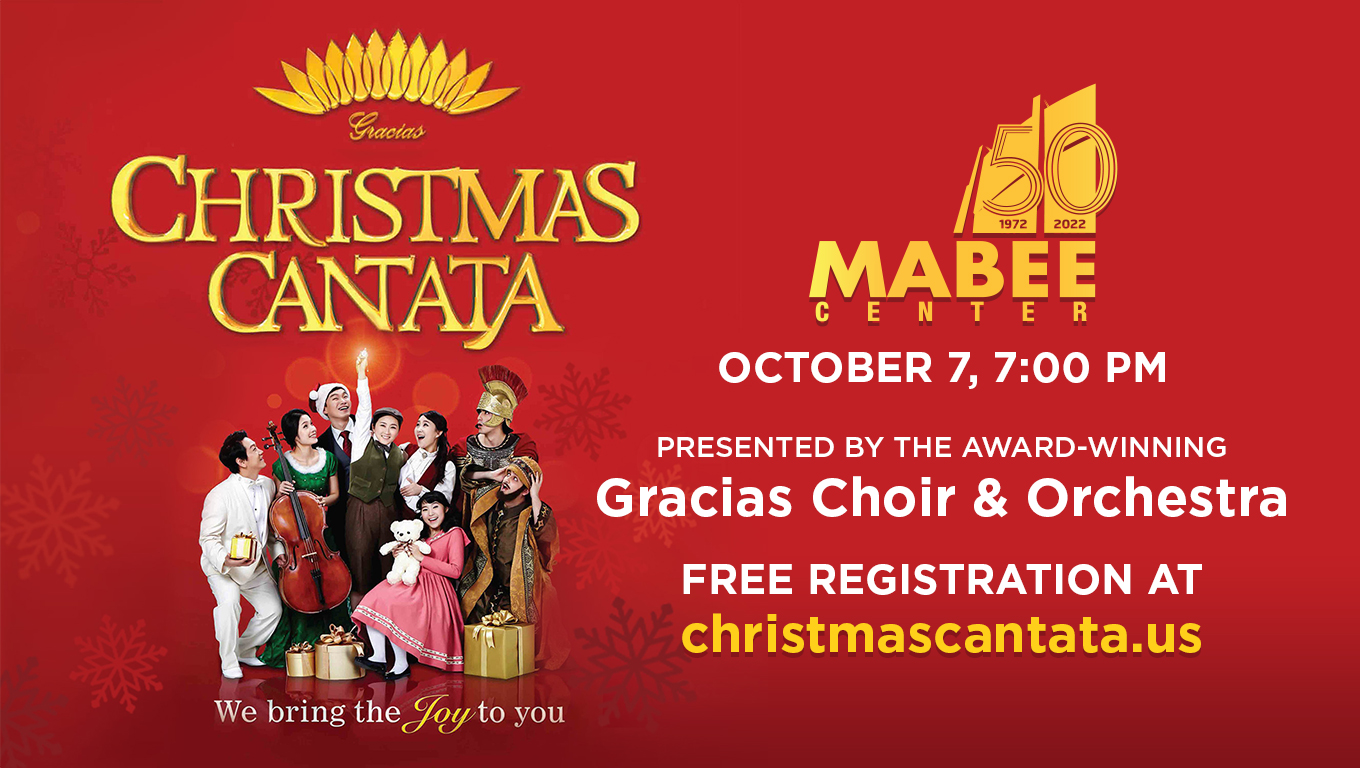 The internationally-acclaimed Gracias Choir will be coming to Tulsa with their flagship performance, the Gracias Christmas Cantata, on October 7th, 2022, at the Mabee Center at 7:00 pm. Admission is free and open to everyone over the age of 5.
The Gracias Christmas Cantata is a musical performance that shows multiple facets of the holidays through three acts. Act one transports audiences 2000 years into the past to see the Nativity in the form of an opera. Act two is in the form of a musical, and it tells the classic Christmas story, The Gift of the Magi. The third and final act is when the Gracias Choir and Orchestra's musical technique is on full display, where they will perform Christmas carols and pieces from Handel's Oratorio, The Messiah.
This year is the first time the Gracias Choir will visit Tulsa with the Cantata. The Gracias Christmas Cantata US Tour will visit 25 cities in 28 days. Other venues where the choir will perform include the Fox Theater in Detroit, the Microsoft Theater in L.A., and the Walt Disney Theater in Orlando.
Founded in South Korea in the year 2000, Gracias Choir has won numerous international choral competitions since its inception: the grand prize at the 13th Concorso Corale Internazionale Riva del Garda in Italy, first prize at the Montreux Choral Festival in Switzerland, and first prize at the 14th Marktoberdorf Choral Competition in Germany – one of the premier chamber choral competitions of the world. The choir has also performed at some of the most recognized venues in the world, including the Sydney Opera House in Australia, Mandela National Stadium in Uganda, and Madison Square Garden.
For more information, visit ChristmasCantata.us.