December 1, 2020
12:00 am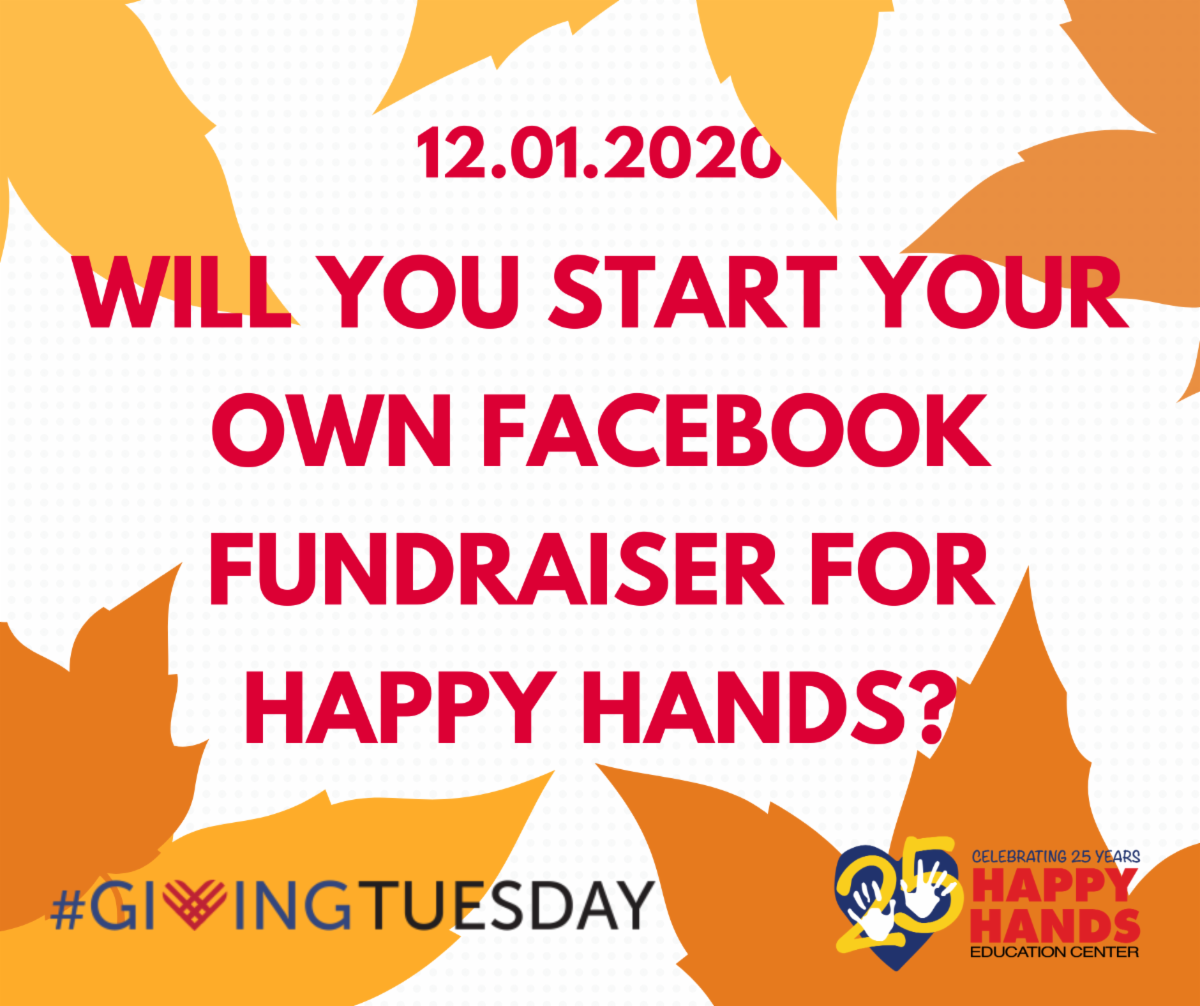 WE COULD REALLY USE YOUR HELP!
#GivingTuesday is less than two weeks away! This year, with the financial impact COVID-19 has had on Happy Hands, #GivingTuesday is more important than ever for sustainability into the future. We want to make sure our program is still here in 25 years! We could really use your help!
We have a goal to get 50 people committed to holding their own Facebook fundraiser benefitting Happy Hands for #GivingTuesday!
This is a simple way you can help us, at no cost to you, with just a few clicks. It takes a village of donors and supporters to provide the financial resources for our children to continue to have access to the language education they need to thrive in life!
We could really use your help. To start your own Facebook fundraiser today click the button below!
START A FACEBOOK FUNDRAISER
Thank you for changing the future of a child that is deaf or hard of hearing!